PCB Clone Capabilities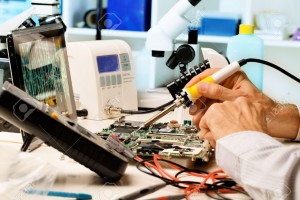 —- We can handle single sided PCB Clone, double sided PCB Clone, multilayer PCB Clone up to 20 layers PCB Clone;
—- No limit on nodes, holes and pads, holes refers to Blind & Buried via PCB down to 0.1mm;
—- PCB Board size range from 546*622mm due to the Clone capability limitation, over that size please contact us;
—- No limitation on components type for PCB Clone (through hole, surface mount, or mixed);
—- SMT pitch down to 0.2mm or less depending on circuit board layout after PCB Clone service;
—- Application refers to Measurement, Telecommunication, Networking, Consumer Electronics, Industrial Automation;
Service Deliver:
We can send your emails containing all the information and files you need to take your PCB into production from Printed circuit board Clone service:
1   PCB Schematic diagrams and PCB drawing files; (Optional)
2   Bill of materials (BOM) list all components as well as individual description;
3   PCB Gerber files and drilling/outline files for PCB prototype or mass production;
4   Optional: A fully functional prototype PCB assembled with all components as-specified for testing and evaluation.
Circuit Engineering Company Limited provide a complete PCB Clone service, Rapid Prototyping and functional test services using the latest technologies combined with traditional skills for a wide range of industries. By integrating our traditional skills with the latest technologies, we can offer clients a comprehensive portfolio of product development services all under one roof. For more details please contact our customer service team.
Tags:
pcb board clone
,
pcb card clone
,
printed circuit board clone